File Manager
Wissensdatenbank

These tutorials walk you through on how to use File Manager on Centova If you require assistance please click below the Live Help Button and one of our Team will assist you.

File Manager
The file manager provides a complete management interface for uploading and organizing your station's media files.


Video Tutorial -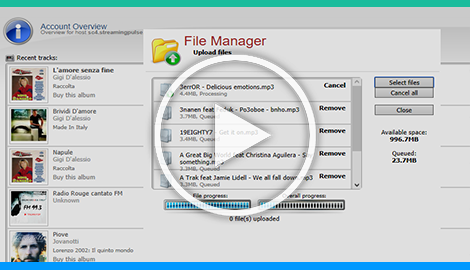 War diese Antwort hilfreich?