How do I view or print my invoice statements?
Knowledgebase
Overview:

Whenever you need an invoice statement for a charge or balance on your account, you can find these invoices inside your Client Area at any time.
Your Client Area maintains log of every invoice from the entire history of your account.
This article provides instructions to this option in your Client Area.

Instructions: 1) Log into your Client Area, see Figure 1.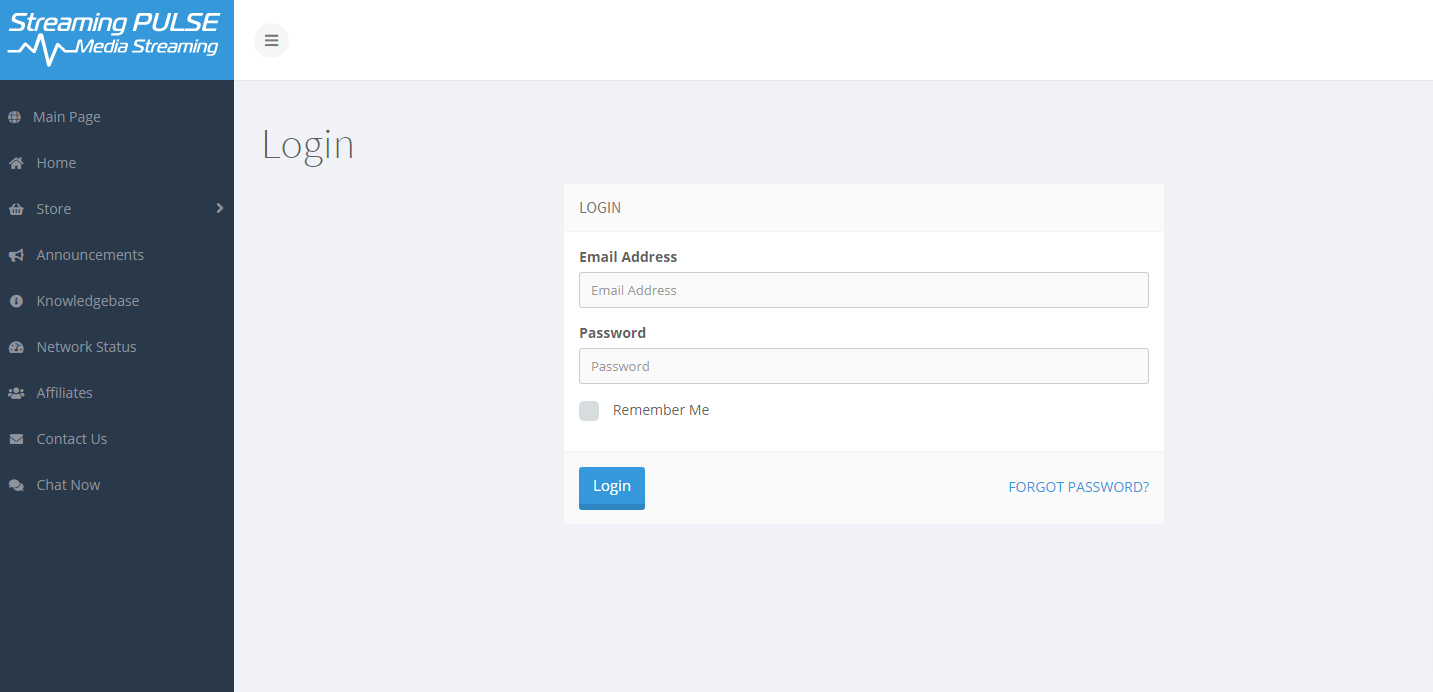 2) From your dashboard click on the  billing tab, select My Invoices  See Figure 2.
From this page, you will have the option to select from any of the invoices created over the entire lifespan of your account.
In the lower section marked Invoice # (s), you can select the desired invoice by clicking on the Invoice Number,
Coverage Period, Forward Balance, or Ending Balance to bring up a print-friendly view of each invoice.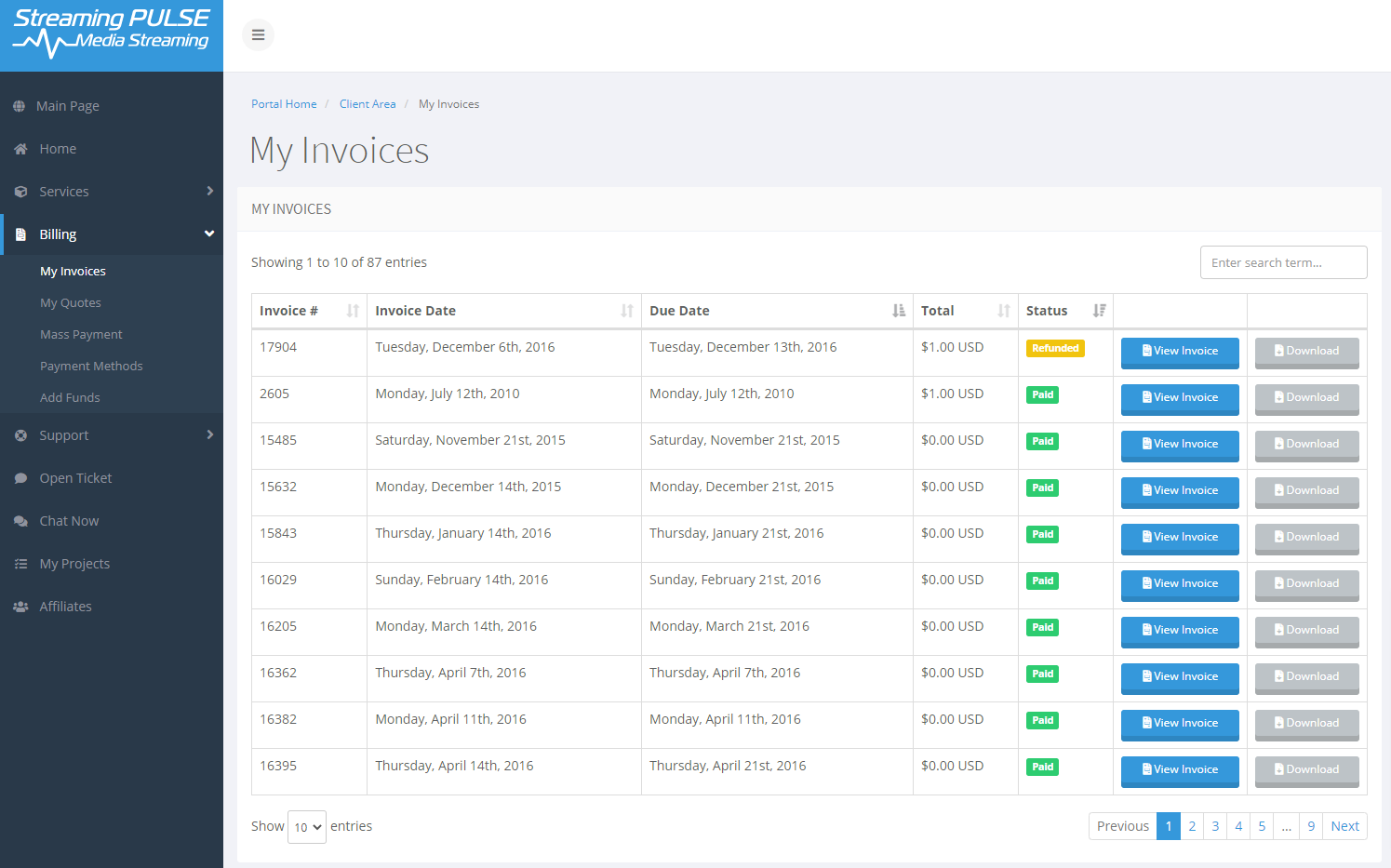 TIP: For billing or account-related assistance, you may contact us via chat, support request,
or telephone at Toll Free: 1855 22 PULSE Telephone: +1 647 347 8886. Our Support team is available 24/7/365 to assist you.